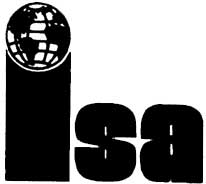 At the turn of the 20
th
century, the Industrial Revolution was well under way.  Larger and more serviceable silos were being built and new forms and materials for silo construction were being researched and developed.  A survey taken in 1885 listed 2,000 silos in the United States.  The survey conducted in 1916 listed a total of 330,160 silos in 48 states. In 1907, the wood stave silo companies formed the National Silo Manufacturers and Jobbers Association.  They organized and held their first meeting in Chicago.  There were twenty-eight companies represented at that first meeting, including several silo filler manufacturers. The International Silo Association was known by nine different names over the years – as follows:
1907  National Silo Manufacturers & Jobbers Association
1912  National Silo Association
1913  Wood Stave Silo Manufacturing Association (ended 1919- joined "Stave")
1917  National Cement Stave Silo Association
1922  National Silo Research Institute
1929  National Silo Research Council
1933  National Association of Silo Manufacturers
1956  National Silo Association
1979  International Silo Association
As its history will attest, the Silo Association has been about research and development, code of conduct, building standards, safety, ethical business practice, and much more.  The association saw a need and offers its membership a valuable service that continues today.
Detailed history of ISA Click Here